Everyone desires long, shiny, and healthy hair. Our hair also needs nutrients for growth. That is why a well-balanced diet is important for hair health[1]. But if the nutrient requirement is not fulfilled with diet, you can take supplements to fulfill the need.
Hair supplements: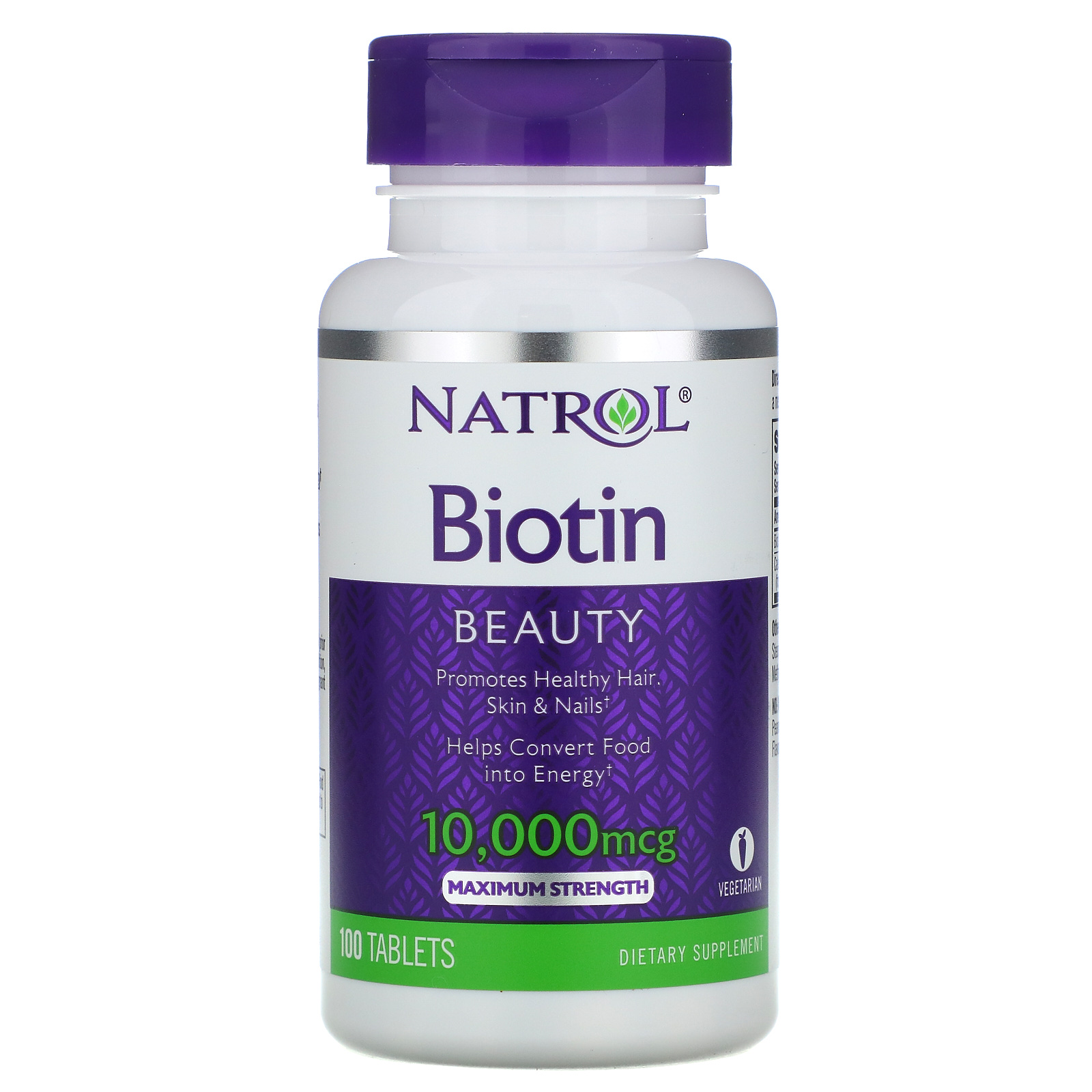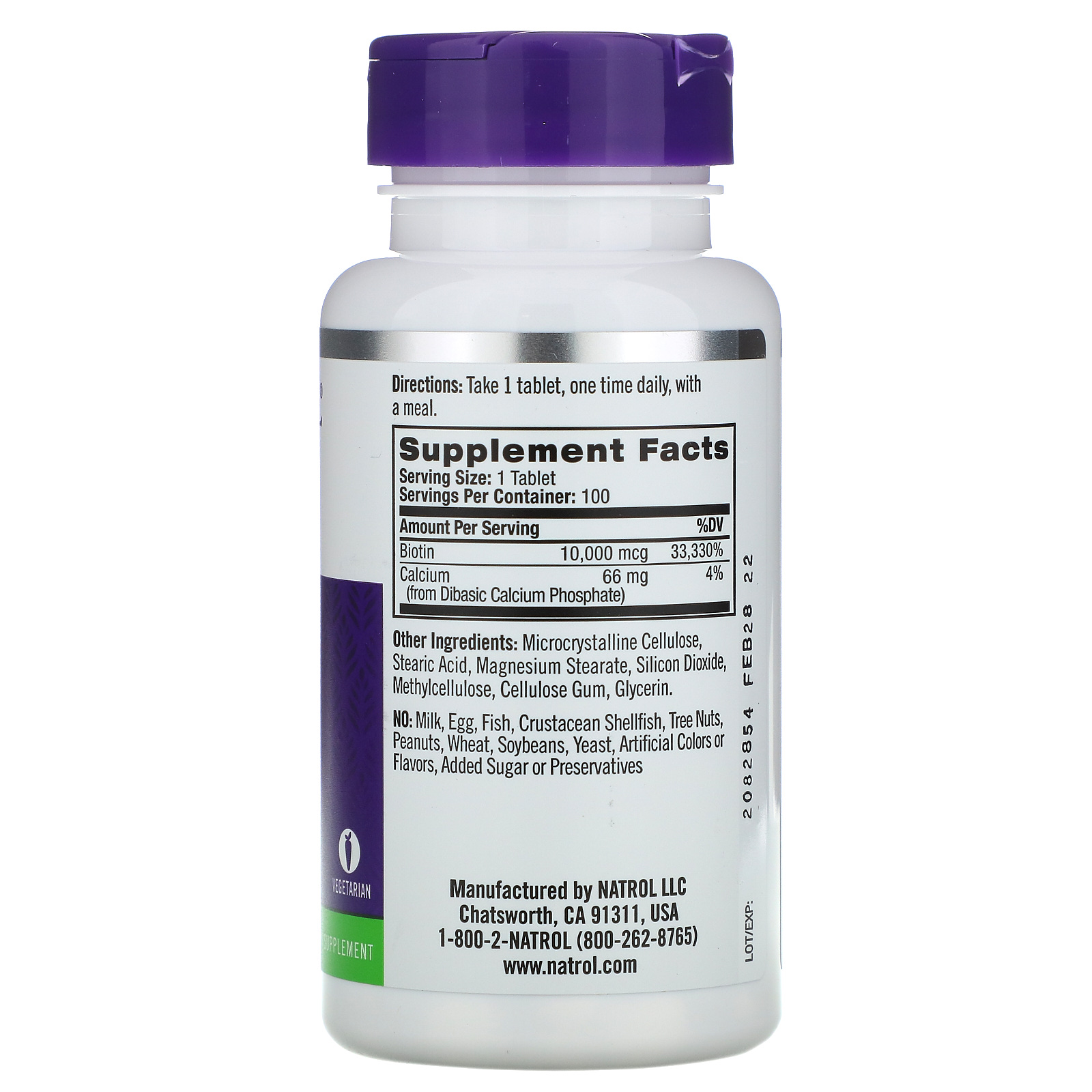 1-Natrol, Biotin, Maximum Strength, 10,000 mcg, 100 Tablets
---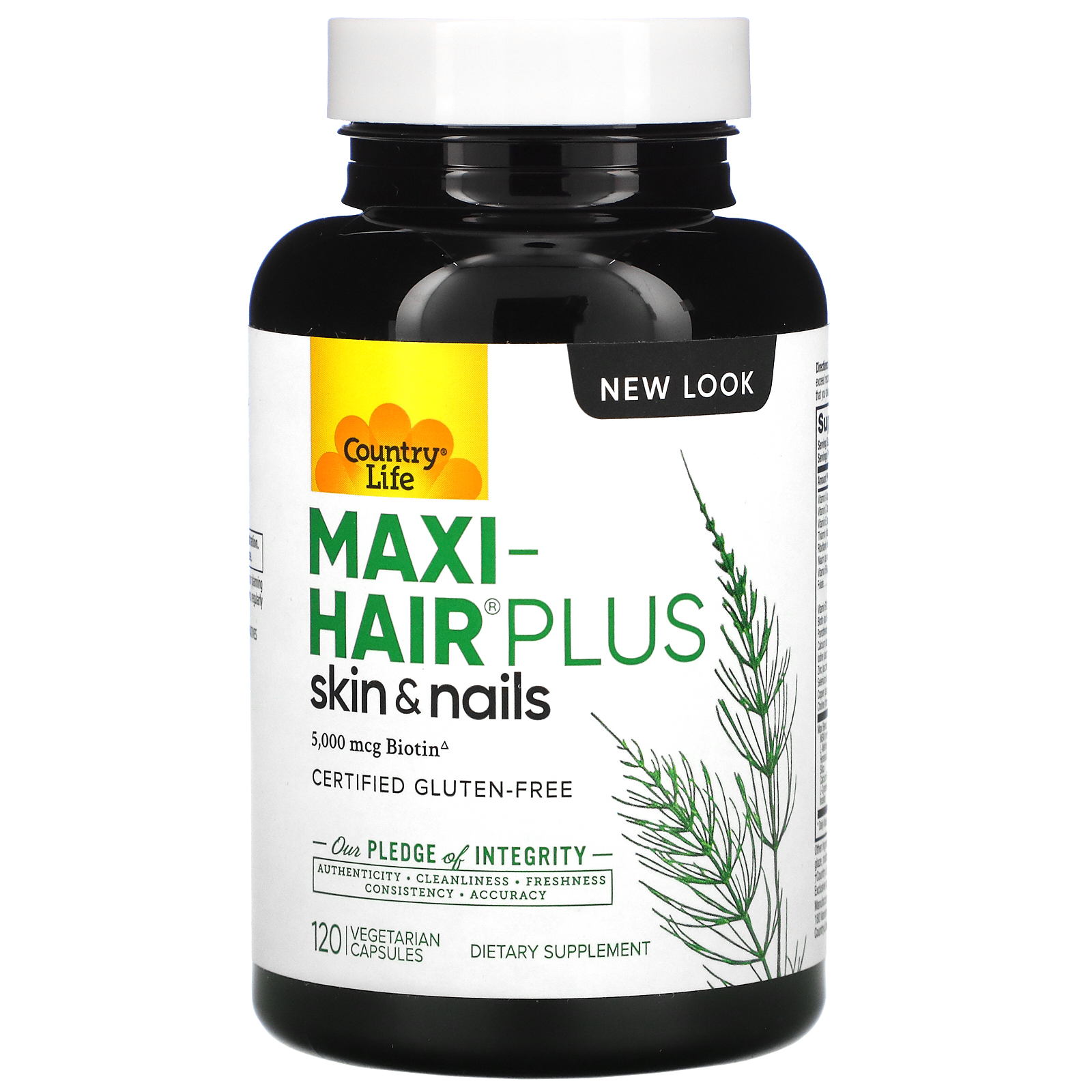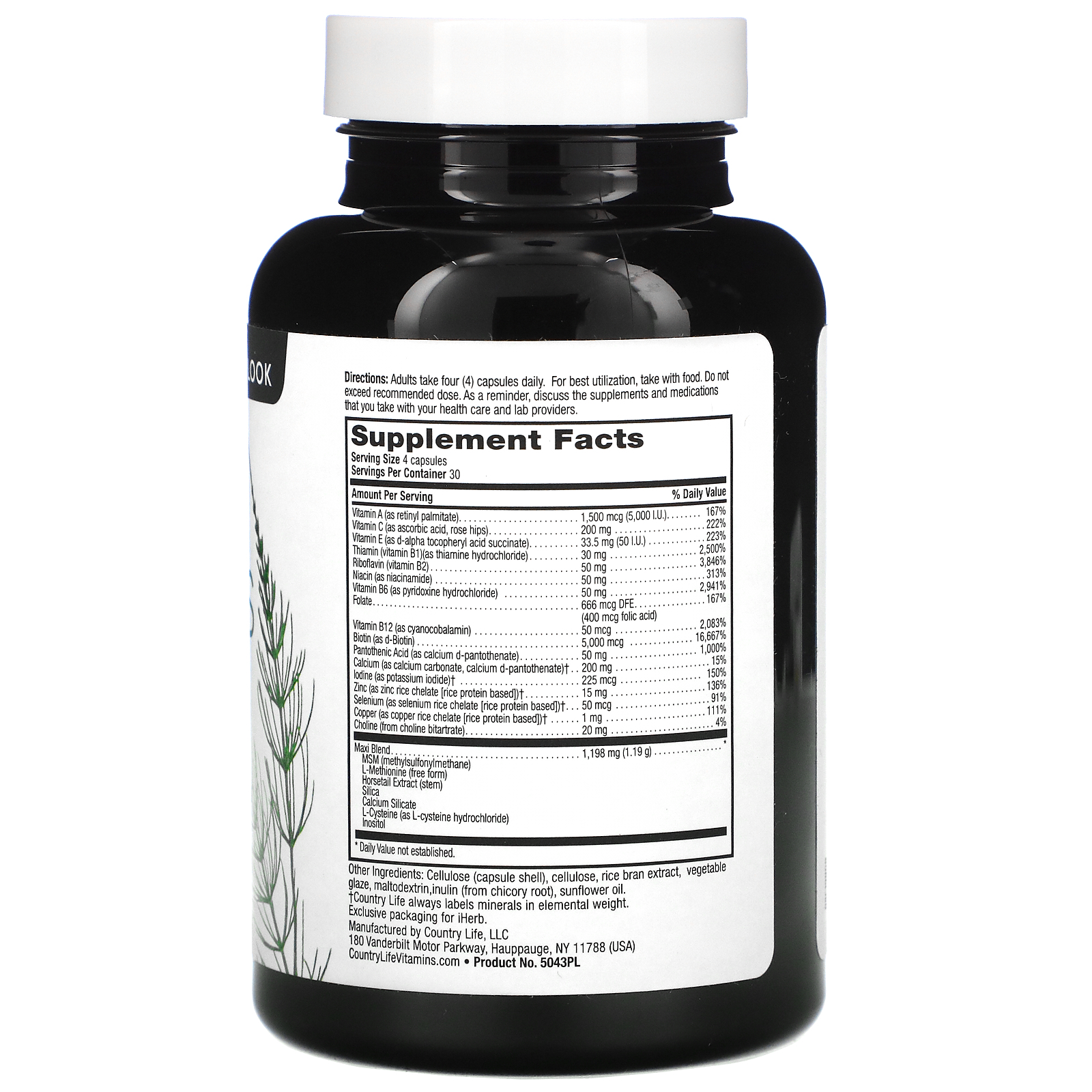 2-Country Life, Maxi-Hair Plus, 5,000 mcg, 120 Vegetarian Capsules
---
Here are some vitamins, minerals, and proteins that help hair to grow healthy and long.
Vitamins:

Vitamins and biotin are essential nutrients that help the body grow healthy. Following vitamins promote hair health:
Biotin

(vitamin H or B7): Biotin maintains the keratin infrastructure of hair and prevents hair loss [2]. However, other B vitamins are also essential for hair health.
Vitamin A

: Vitamin A activates stem cells in hair follicles and supports sebaceous glands to produce oil. It also improves blood circulation in the scalp [3].
Vitamin C:

Vitamin C promotes collagen production that helps hair grow stronger.
Vitamin D:

It plays an essential part in follicle cycling and helps increase the volume of the hair.
Vitamin E:

This antioxidant vitamin protects the scalp from free radicals that promote hair loss.
Protein and Minerals:

Keratin is a protein present in hair. Protein increases the growth phase of the hair cycle. On the other hand, minerals such as zinc support protein building and hair tissue growth [4]. Iron improves blood circulation and oxygen delivery to hair cells.
---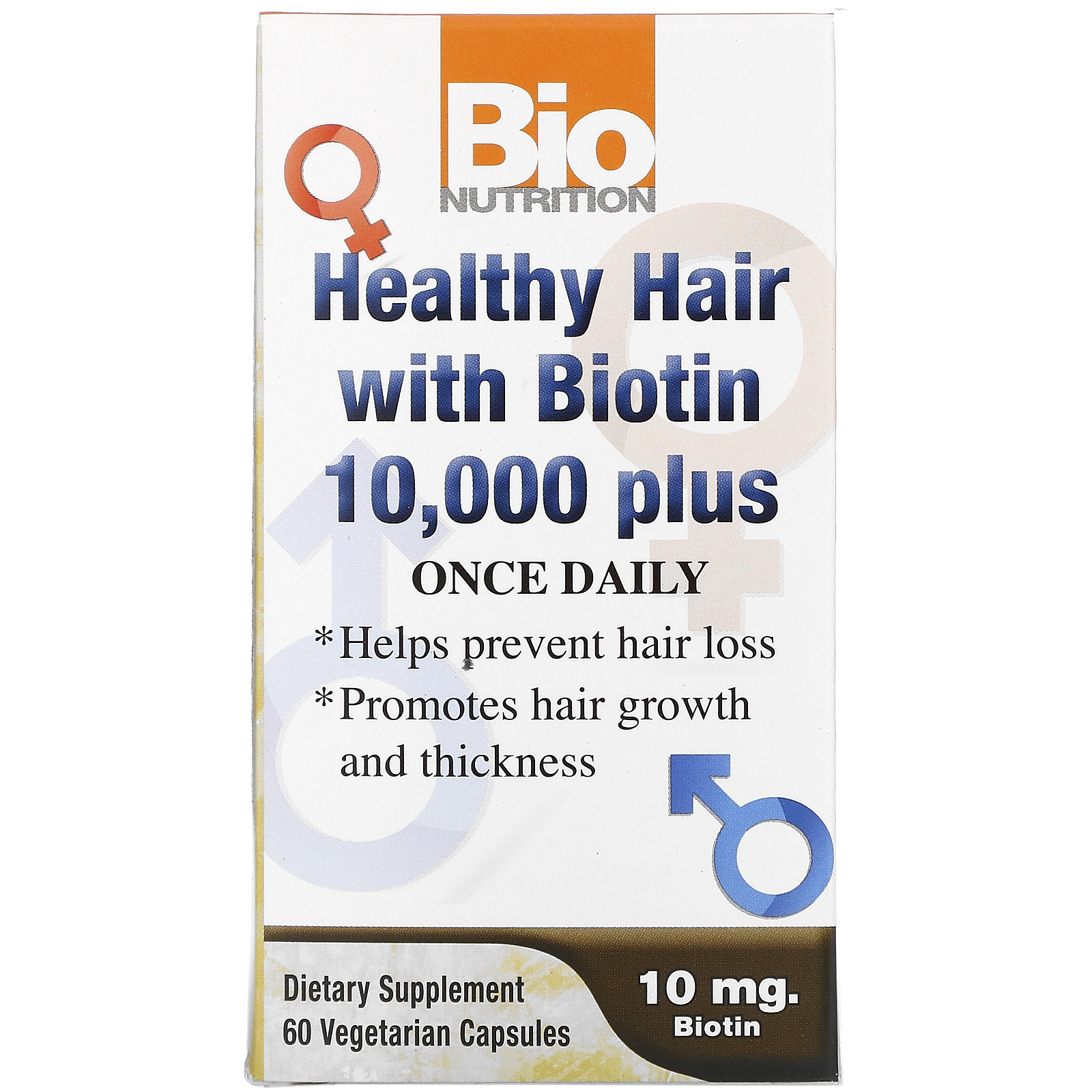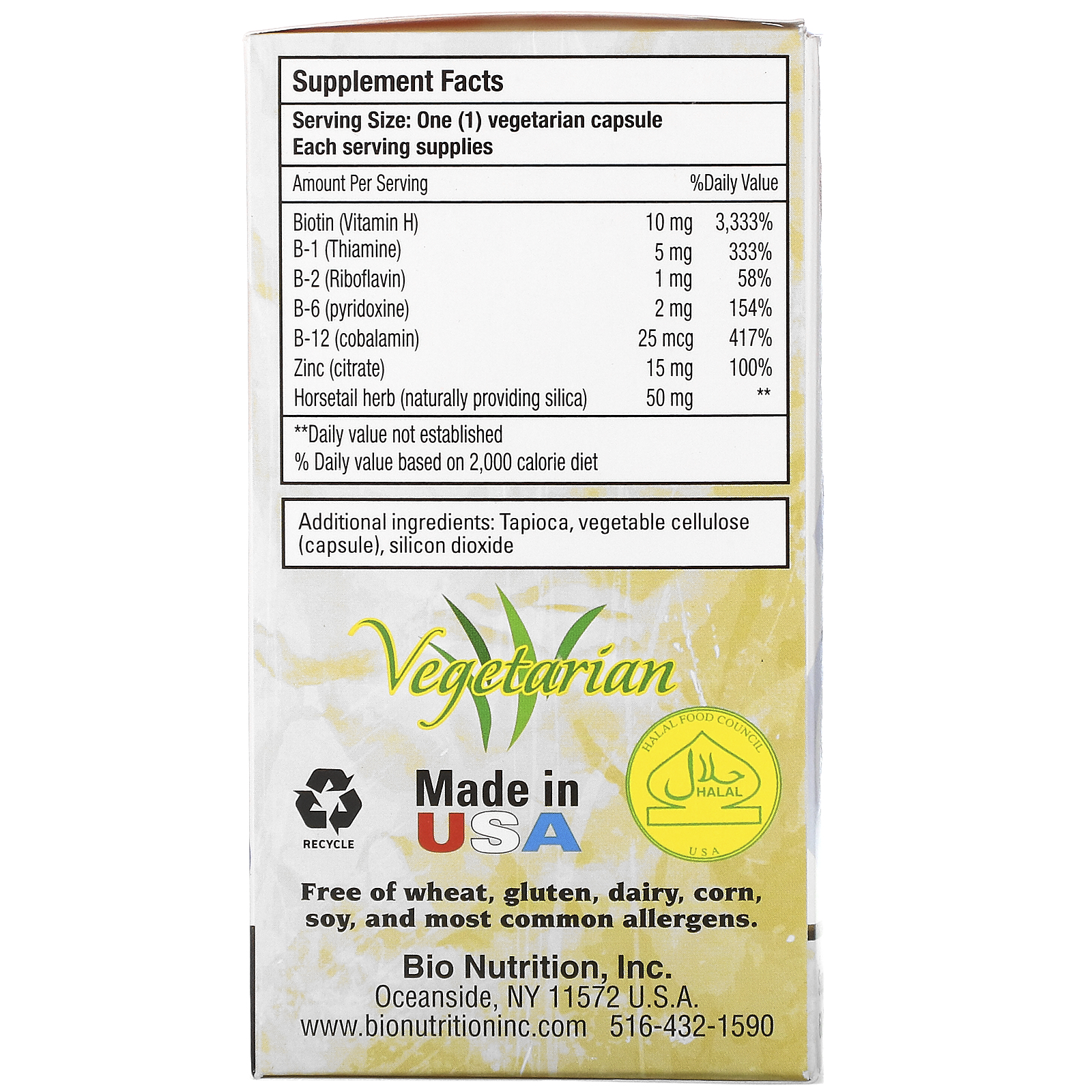 3-Bio Nutrition, Healthy Hair with Biotin 10,000 Plus, 60 Vegetarian Capsules
---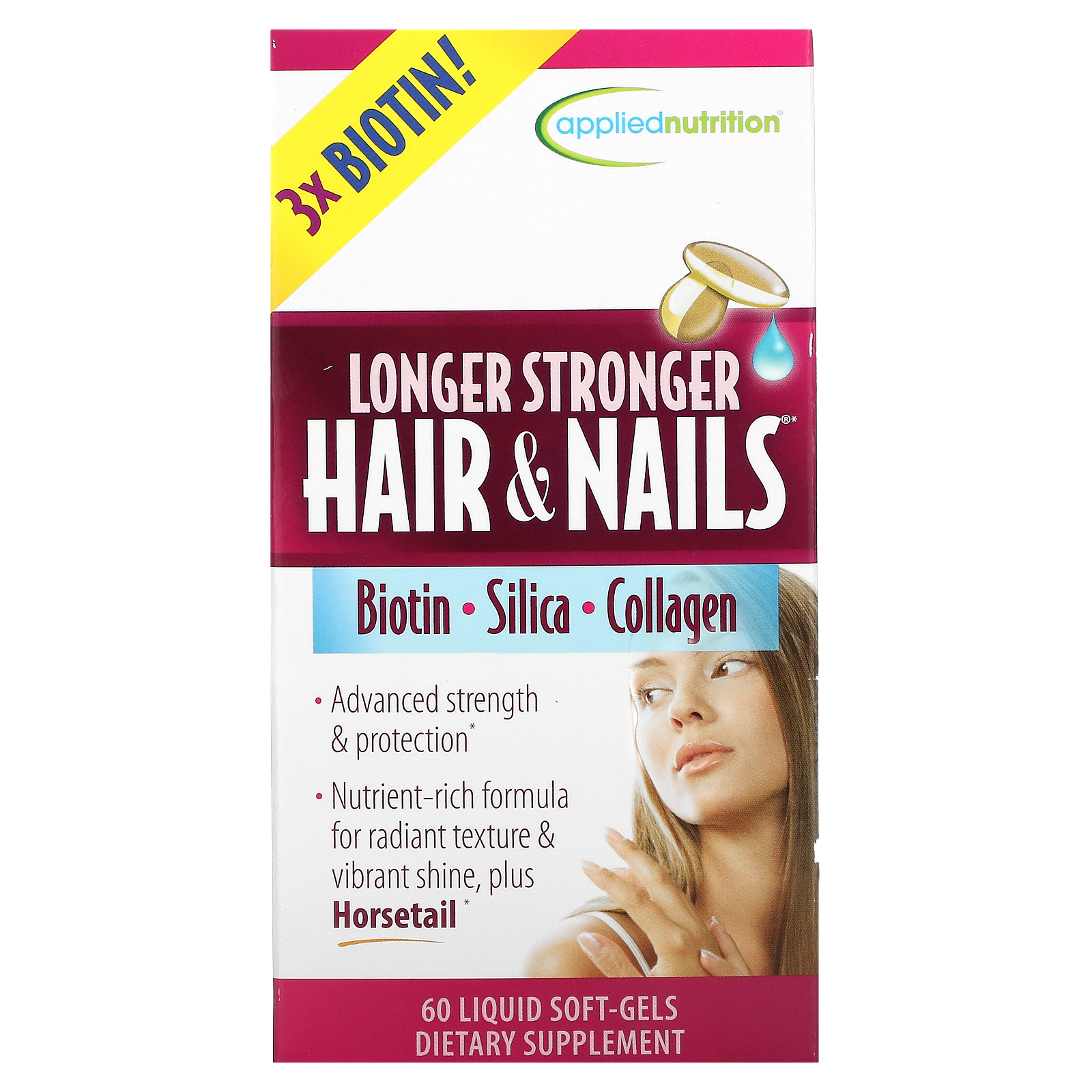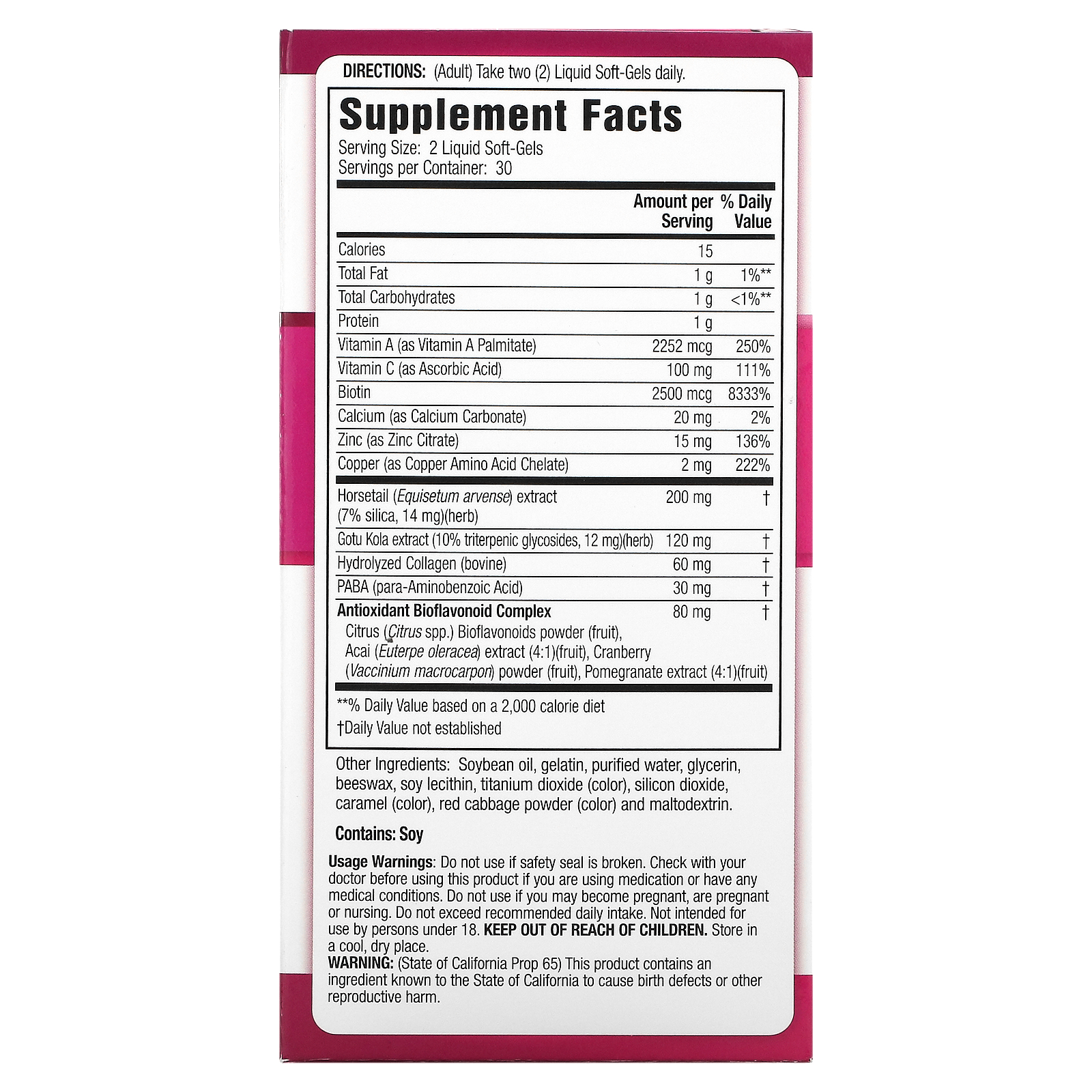 4-appliednutrition, Longer Stronger Hair & Nails, 60 Liquid Soft-Gels
Be mindful before taking supplements, as the high level of nutrients can cause severe toxicity. So, it is the best idea to consult with a health care professional before taking these supplements.
TO KNOW MORE READ⇒ Hair Loss and Hair Loss Treatment and the Perfect Supplement Ingredient
References:
1.Finner, A.M.J.D.c., Nutrition and hair: deficiencies and supplements. 2013. 31(1): p. 167-172.
2.Patel, D.P., S.M. Swink, and L.J.S.a.d. Castelo-Soccio, A review of the use of biotin for hair loss. 2017. 3(3): p. 166-169.
3.Katta, R. and S.J.S.T.L. Huang, Skin, hair and nail supplements: an evidence-based approach. 2019. 24(5): p. 7-13.
4.Plonka, P.M., et al., Zinc as an ambivalent but potent modulator of murine hair growth in vivo–preliminary observations. 2005. 14(11): p. 844-853.